What's the difference between Meridian enclosures and our original enclosures?
Our original enclosures require some muscle and puzzle piecing the frames together. Our new Meridian line is more user friendly and requires only 8 screws and a couple minutes to assemble! The panels are semi pre-assembled and fold up like a dog crate. Meridian is the way to go if you anticipate having to move the enclosure around a bit since disassembly will be much easier. Both lines maintain the Zen quality and aesthetic and you can mix and match your stack.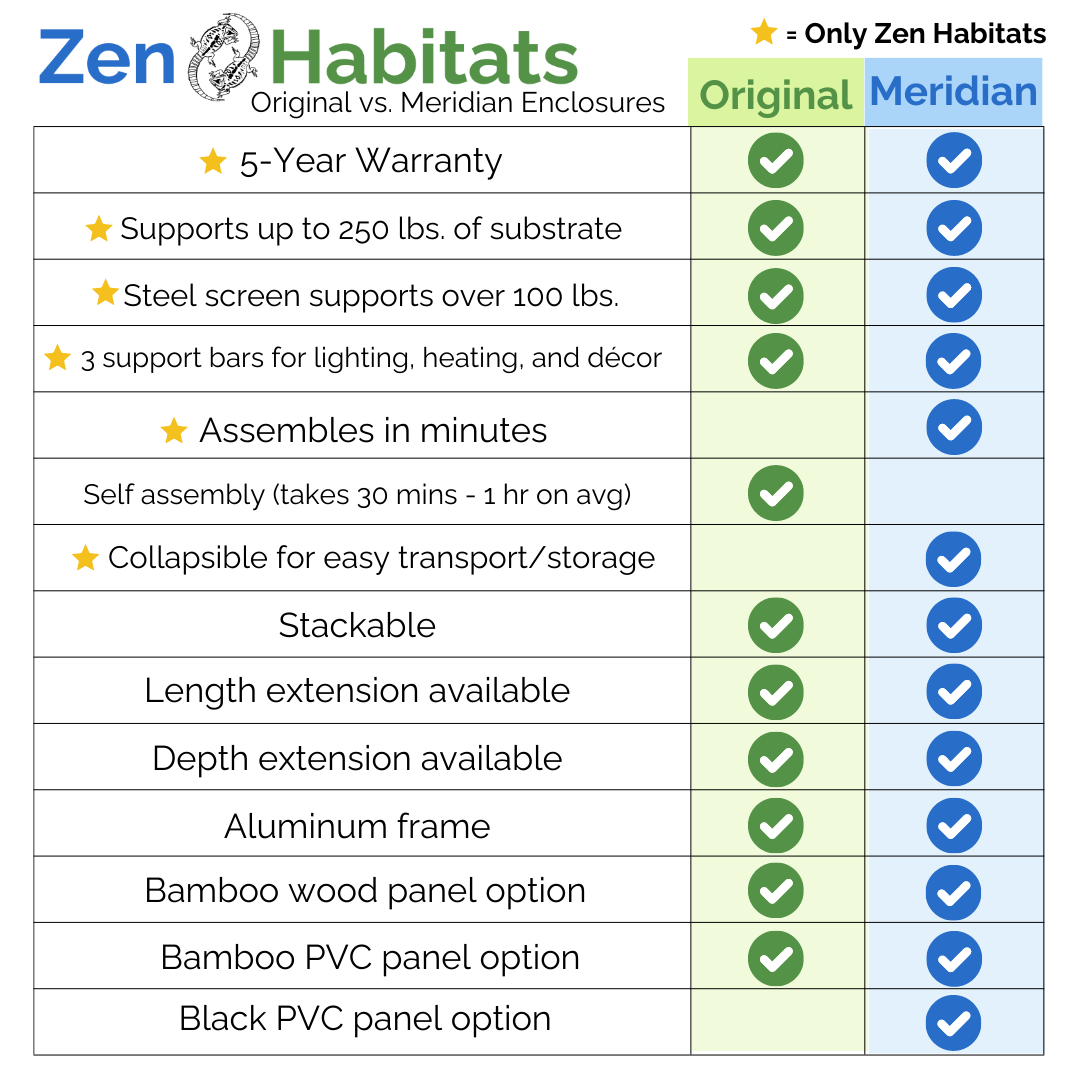 Looking for the perfect gift for the reptile lover in your life? We've got you covered!